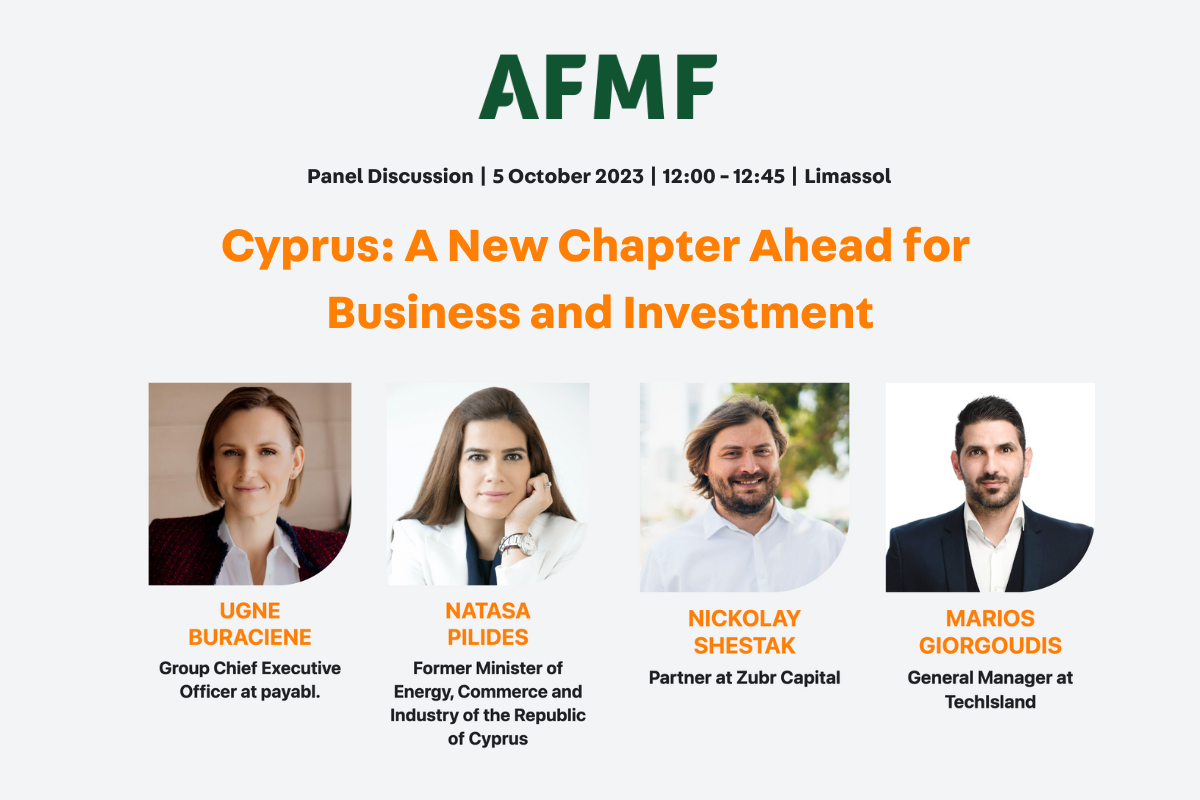 TechIsland is proud to host a panel discussion during the Annual Financial Markets Forum on 5th October 2023, from 12:00 to 12:45. The forum is set to address pivotal trends and challenges such as the progression of markets in our evolving global landscape, the surge of digitalization, the influence of big data in finance, and the ESG agenda.

Our panel, Cyprus: A New Chapter Ahead for Business and Investment, will delve into:
The remarkable resilience of the Cypriot economy and its commendable post-pandemic foreign direct investment recovery.
New strategies to navigate the investment horizon, pinpointing both challenges and opportunities.
Initiatives to attract businesses and talent by refining regulatory structures and nurturing a conducive business environment.
The integral role of digital infrastructure in charting Cyprus' innovative growth model.
The cohesive collaboration between the public and private sectors in steering Cyprus' strategic vision forward.
We have a great line up of speakers for this panel discussion:
Nikolay Shestak, Partner at Zubr Capital
Ugne Buraciene, Group Chief Executive Officer at payabl.
Natasa Pilides, Former Minister of Energy, Commerce, and Industry of the Republic of Cyprus
The session will be moderated by TechIsland's General Manager Marios Giorgoudis.
Register here for free: https://www.afmf.eu/#registration