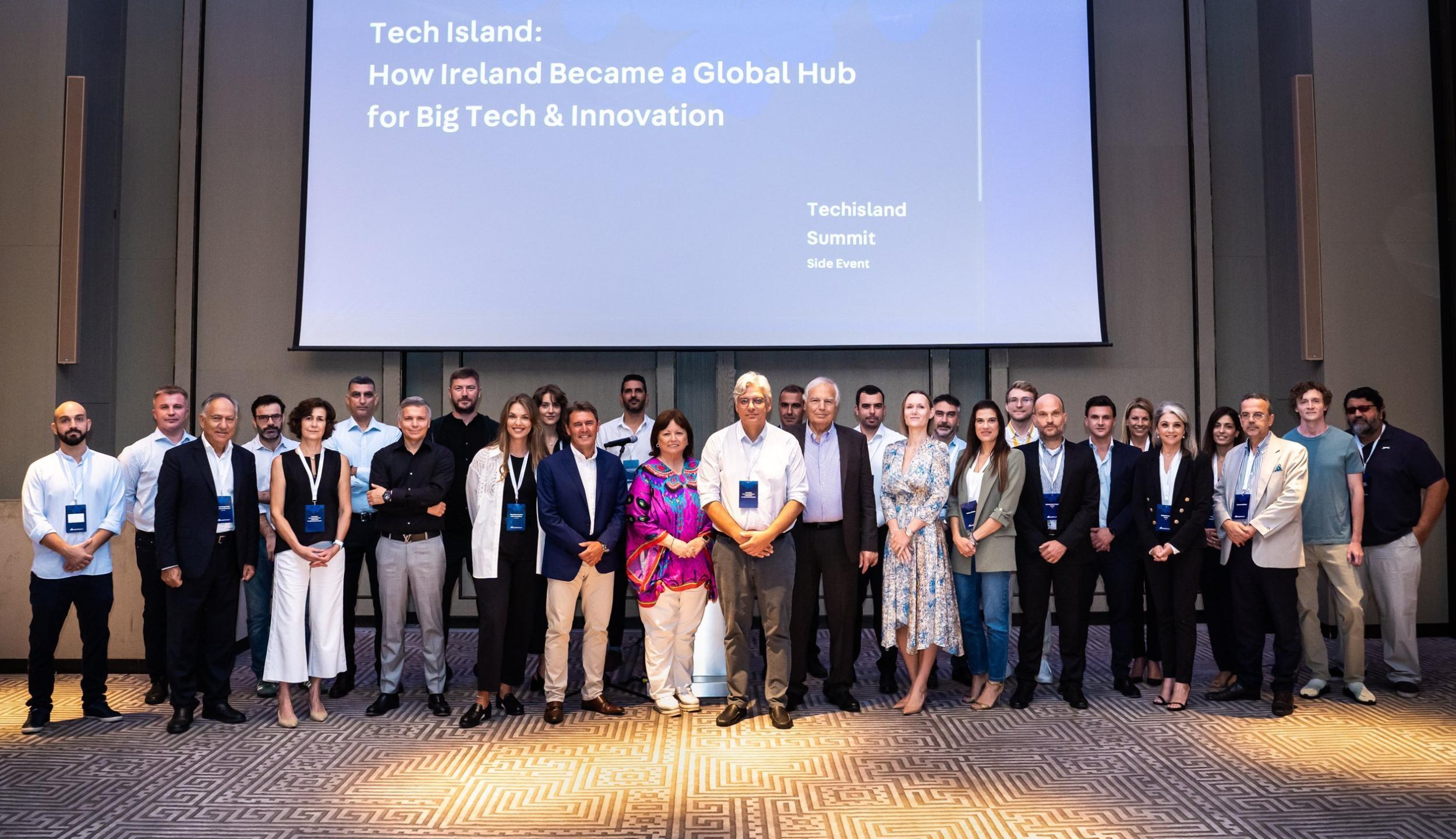 TechIsland's 'Building Tech Islands' Workshop: A Milestone in Cyprus's Quest to Attract Global Tech Giants
TechIsland, Cyprus's largest business tech association, is thrilled to announce the successful conclusion of the "Building Tech Islands: A Workshop on Attracting Foreign Tech Companies." Organized as a side event within the framework of TechIsland Summit 2023, the event gathered an audience comprising government representatives and C-level executives from various companies across the island. 
Within the context of the ongoing development of Cyprus as a tech hub, the workshop shed light on Ireland's successful model for attracting international tech giants such as Google and Meta, along with top-tier global talent, thereby turning itself into a world-class destination for investors, talent, and entrepreneurs. 
Two distinguished speakers from Ireland led the discourse. Mary Harney, who has held multiple government roles including that of Deputy Prime Minister (Tánaiste) in Ireland, shared invaluable insights from the public sector. Clive Ryan, ex-Regional Director for EMEA at Meta, offered a unique perspective from the private sector. 
The Chairman of TechIsland, Valentinos Polykarpou, in his opening remarks stated, "We've managed to attract global tech companies and top-tier international talent, resulting in not just an economic boost but also the creation of high-quality employment opportunities. Yet, our work is far from over. We are here today to learn from Ireland's success story and to discuss how we can not only attract more tech companies and professionals but also need to retain those already here."
Polykarpou highlighted the urgent need for collaboration to ensure the right infrastructure is in place to meet the growing demands of the tech sector. He said, "Today, it is about mapping out solutions to critical challenges. We're not just here to discuss what makes a tech hub successful; we're here to lay the foundation for Cyprus to be counted among the world's best."
In her presentation, Mary Harney outlined the key factors that made Ireland attractive to international investors: a commitment to continuous transformation in public policy, a strategic focus on education, industry and significant investments in Research and Development. Harney also highlighted the stability offered by consistent industrial policy, the skilled and educated workforce nurtured by progressive immigration and education policies, and favorable tax incentives. These multifaceted strategies have made Ireland a global hub for business, particularly in the tech sector.
During his presentation, Clive emphasized several critical issues shaping Ireland's tech ecosystem. Lastly, he explained the issue of relying too heavily on corporate tax revenue, urging a need for diversification and investment in local talent and startups.
The event serves as a testament to TechIsland's commitment to transforming Cyprus into a leading tech hub. As a non-profit organization founded in 2021, TechIsland has been at the forefront of the tech industry's exponential growth in Cyprus, striving to create better and more up-to-date conditions for the sector to grow and be competitive.