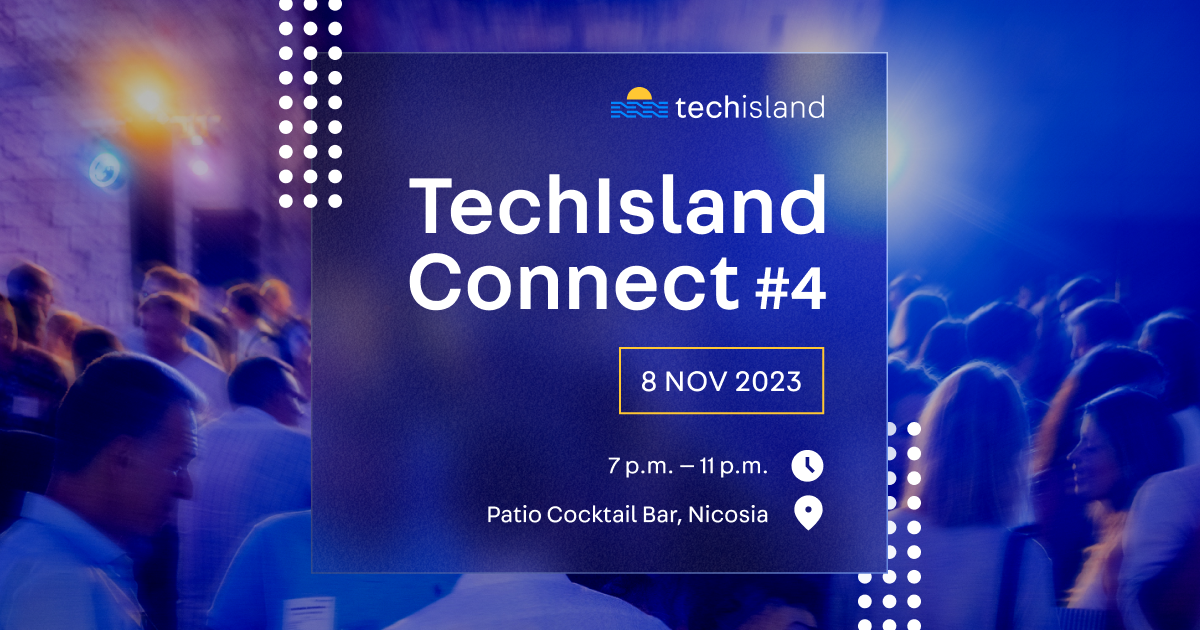 Are you ready to network TechIsland style?
On November 8th, we will be hosting our final TechIsland Connect of the year! 
This time we are moving the party to a popular hotspot in the heart of the city of Nicosia, aiming to cultivate meaningful connections and stimulate engaging conversations in a relaxed atmosphere over drinks and finger food.
Who Should Attend?
TechIsland Connect is an exclusive gathering for founders, and C-level executives of TechIsland member companies.
Why Attend?
Seize this invaluable opportunity to exchange ideas and visions with fellow tech leaders who are transforming the industry's future.
Ensure your participation by registering here: https://bit.ly/3Q6xA6G
If you are not a member yet follow this link: https://thetechisland.org/become-techisland-member
See you there and let's connect!