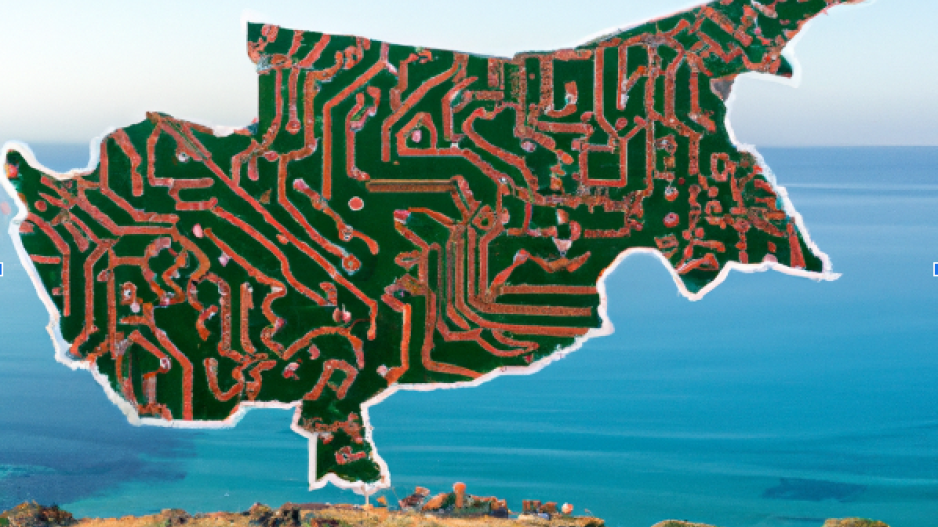 TechIsland: A Pillar of Cyprus' Tech Ecosystem
Leading US sociologist, Daniel Bell, who is best known for his post-industrial analysis of society after the second world war, believed that "technology, like art, is a soaring exercise of the human imagination." The greatest way to develop and encourage our imagination is with like-minded people or entities that build on eachother's creativity. 
This is where TechIsland comes in, to unite the efforts of businesses, government, organizations, and professionals in the digital transformation journey of Cyprus.
This amalgamation of companies, organizations and professionals, work together to create, develop, and promote the growth of the technology sector in Cyprus and its region. The technology ecosystem is the core of business services to the sector, including skilling, talent sourcing, consulting, funding and technical assistance to both the public and the private sectors. 
Uniquely, TechIsland brings stakeholders together, and has accelerated Cyprus' visibility as a tech hub. Here's an overview of TechIsland's significant contributions to Cyprus so far.
TechIsland and its Efforts in Cyprus
As a non-profit ICT organization, TechIsland launched in 2021 and nurtures business growth, fostering partnerships to strengthen Cyprus' economy and society. It is a collective of over 260 companies, represented by their leaders and experts across disciplines in the technology sector. They believe in the vast potential of Cyprus as a regional and global tech-hub. Their mission is to establish the ICT sector as a consistent leading contributor to the island's GDP, and to skill and attract and retain talent across the island.
Their annual tech summit is a milestone for the global and regional tech industry. 
The TechIsland Summit in 2022 brought together "more than 300 prominent government, technology, business, and thought leaders centered around the most prominent and relevant trends sparking, disrupting, and driving innovation today." The summit was hailed for its extensive networking platforms, connectivity, and exchange of ideas on the current and future steps of the ICT sector. It promoted Cyprus' tech innovation and its significance on the future of the economy. 
TechIsland's Cyprus Ecosystem Map is a platform that offers key insights to the islands' startups, organizations, venture capital funds, and a plethora of data and information to help businesses of all stages grow and further develop innovation. The platform, developed by Dealroom, the world's largest business intelligence firm, is Cyprus' first real-time platform, mapping key stakeholders, and gathering and analyzing data on inventive companies and technology ecosystems. 
It provides "information on all of the region's technology companies, from large corporations to small startups, as well as information about funding and support programs for the area," as read in a TechIsland article. The article expands on this, stating that this effort further connects the ecosystem, "entrepreneurs with investors and corporations, provide real-time data on the health of the country's innovation economy, and publicize Cyprus' tech sector globally and locally." 
An initiative for children further encourages innovation and free-thinking. The initiative, KidIT, plans to launch free technology education groups for children, ranging from 5-12 years old in Cyprus' four largest cities, Larnaka, Limassol, Nicosia, and Paphos. The children's projects will be featured during the Cyprus IT Forum. This initiative is born from the need to address the growing technological skill gap in Cyprus, as mentioned in a IDC report and analysis of the island's ICT sector, "the lack of IT experts is likely to remain a concern over the coming years, as it is already one of the main challenges facing organizations across the EU." 
To gain a better understanding of what TechIsland is looking to bring in the future, we spoke with Marios Giorgoudis, TechIsland's General Manager, who shared with us that - 
"Since its foundation, TechIsland has been committed to fostering the growth of the tech ecosystem and developing Cyprus as an international tech hub and destination for world-class talent. For this, our efforts have focused on improving the environment in which tech companies operate in and facilitating living and working for people who relocate to Cyprus. 
We're tirelessly working to amplify the visibility of growth prospects and opportunities in the tech and innovation sector. Our commitment extends to nurturing the tech and innovation ecosystem within Cyprus, and vigorously advocating for it on a global scale. Moreover, we strongly support and promote diversity and inclusivity, and bridging the gender gap in the IT sector is of paramount importance to us.
This year, we have several new projects including the TechIsland Awards, to celebrate and recognize excellence in our sector. Also, in an exciting development, we're partnering with Mercer, a world-renowned entity for its extensive employee compensation database, to launch the Cyprus Tech Industry Salary and Workforce Survey, a highly anticipated initiative that will play a crucial role in sculpting the future of our industry."
Since its foundation, TechIsland has been committed to fostering the growth of the tech ecosystem and developing Cyprus as an international tech hub and destination for world-class talent.
The Technology Ecosystem's Potential for Cyprus
The Cypriot government has made efforts in shortening the skills gap in the IT sector through legislative efforts to attract talent from around the world. In July 2022, as per PwC, new income tax exemptions came to fruition which aim to encourage new talent to seek employment in Cyprus. It provides tax exemptions to newly employed professionals who earn over €55,000 annually in Cyprus from 2021. This example of supportive policy is a healthy collaboration between the government and technology organizations looking to source top-tier talent.
In reference to the 51st episode of FutureTalks featuring Marios Giorgoudis, TechIsland has contributed to policy-making efforts with the intent of further enabling Cyprus based businesses to source talent. Firstly, spouses of professionals with working visas, who work in local or foreign businesses located in Cyprus, automatically receive a working visa as well. 
The second policy provides greater flexibility to companies in hiring foreign talent, as long as a minimum of 30% of their employees are citizens of the European Union. Finally, a third policy-making effort is that of "naturalization." From a 7 year requirement, it has been reduced to 5 years, with a possibility of being reduced to 4 years granted that the individual can speak Greek, which is tested through the University of Cyprus.  
The ICT sector is already making waves in terms of its contribution to Cyprus' GDP. According to Marios Giorgoudis, the ICT sector makes up 12% of the island's GDP, as he mentioned in his recent interview with FutureTalks. It has far outrun that of shipping, which sails at 4.6%, and is approaching tourism, which is around 20%.
Considering the investments of human and financial capital, as well as expertise, TechIsland aims to take Cyprus' tech ecosystem from 45th globally, as per Statista, into a leading position. By uniting the efforts of thought leaders and experts of digital transformation and ICT services and products, TechIsland opens the dialogue on the potential of Cyprus to be a tech hub, as well as the capacity to create solutions, and drive the island's potential for economic and cultural prosperity.

TechIsland and other similar stakeholders play a crucial role in the development of Cyprus' technology, innovation, and startup ecosystem. By connecting entrepreneurs and investors and fostering the transfer of knowledge with other ecosystems, these organizations are driving the growth of the industry. 
In the words of Steve Blank, entrepreneur and lecturer at Stanford University, "Innovation is a collaborative effort involving multiple entities such as government, universities, and corporations, not solely the responsibility of the entrepreneur." The contribution of TechIsland over the past two years has clearly influenced the Cyprus technology ecosystem and even the nation's contribution to the ICT sector of the economy.
Have you attended the TechIsland Summit? What are some digital solutions you would like to see in Cyprus? Follow us to stay informed on TechIsland's journey in nurturing Cyprus' tech ecosystem.